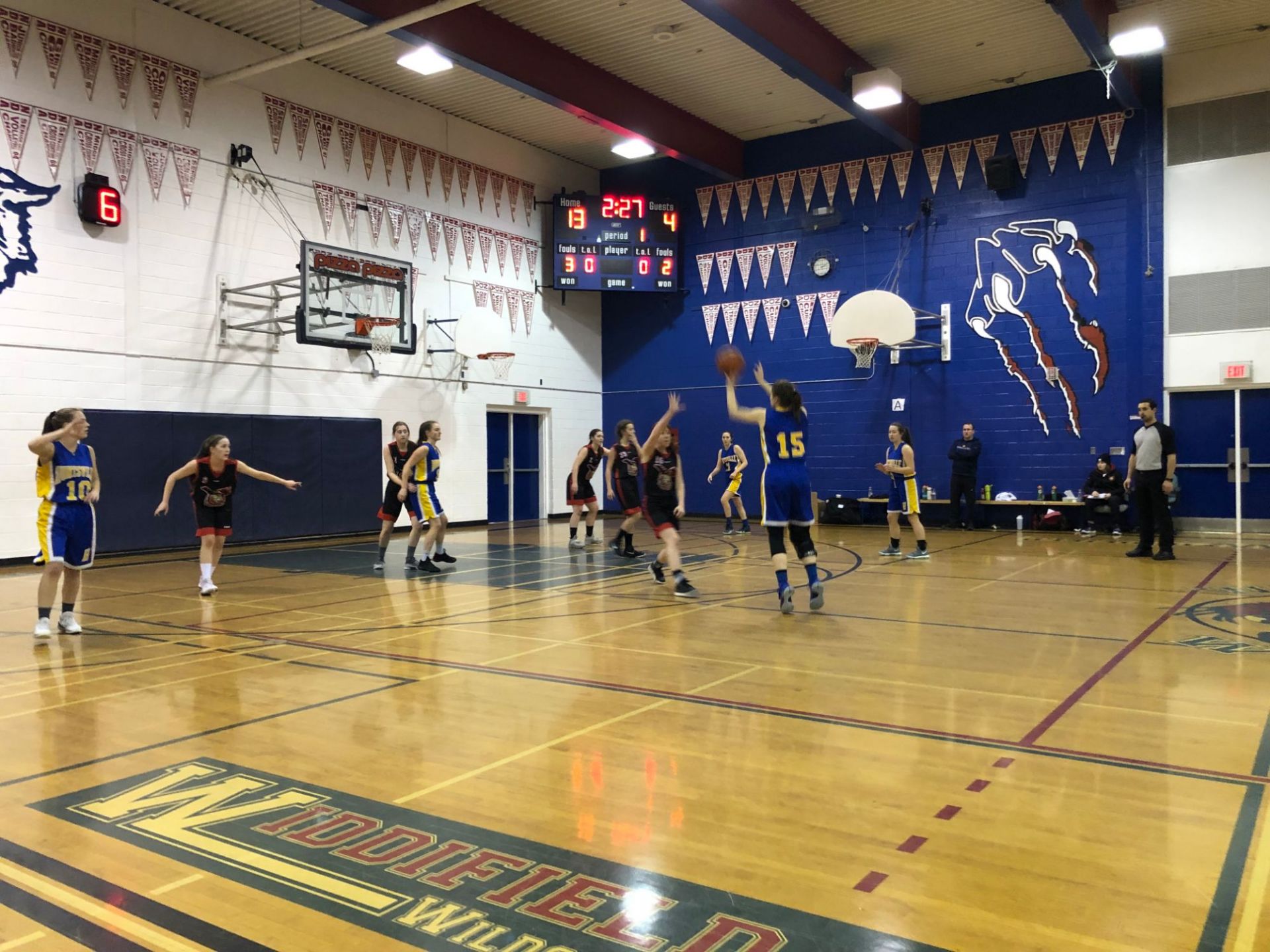 The U16 and U19 Hurricane girls teams travelled to North Bay to play exhibition games on Saturday February 2nd.
The U19 Girls opened the day playing the Kirkland Lake Swamp Donkeys. The Hurricanes had not played since early December and came out on fire, playing full court defense and running the floor in transition. The Hurricanes won with a final score of 81 to 12. Emma McAlpine and Riley Truax both scored over 20 points with all 8 players contributing. I their second game the Hurricanes again played the Swamp Donkeys and lead comfortably from the beginning and won 62 to 30. All 8 players again contributed to a great team effort. The U19 Girls now have a record of 4 wins and 1 loss. They next play on the weekend of February 8 in Gloucester.
The U16 Girls also played the Kirkland Lake Swamp Donkeys. Huntsville lead throughout the game but were not able to finally pull away until the fourth quarter winning their second game of the year 61 to 49. Piper Long (20 points), Lauryn Oliver (10) and Jenna Gill (7) lead the Hurricanes in scoring. Next up was the home town North Bay Spartans who had beat the Hurricanes earlier in the season. Huntsville got behind as much as 19 points but fought back to the cut the lead to 6 with great defensive aggressiveness, however, the Spartans prevailed 64 to 54. Oliver (15), Long (12) and Gill (9) lead the Hurricanes in scoring.
The U16 Girls now have a record of 2 wins and 10 losses. They next play exhibition games in Fergus on February 9th.