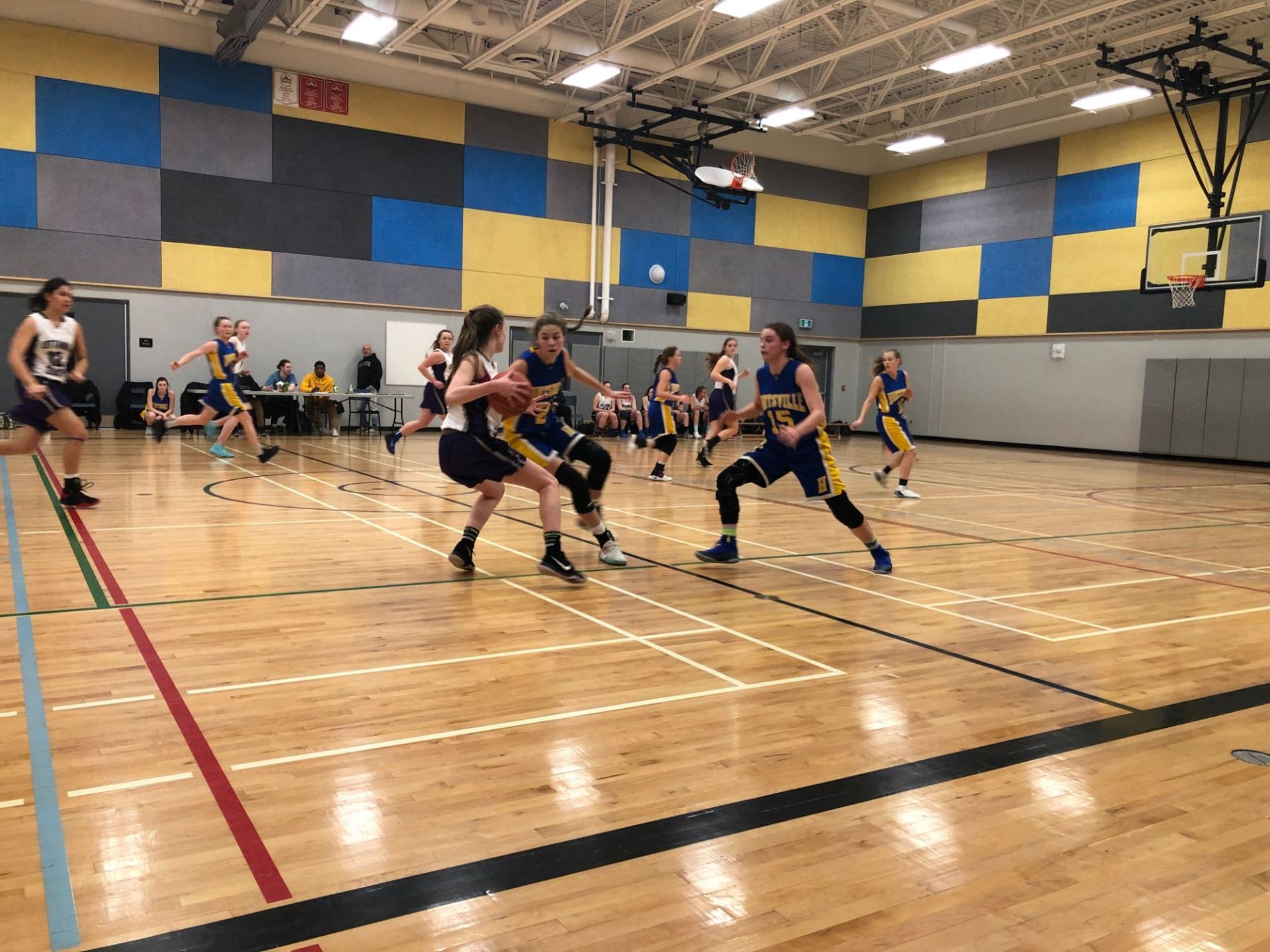 The U19 Girls travelled to the Mike O'Connor Memorial touranment in Gloucester (Ottawa) on the weekend of February 8 to 10, 2019. They were entered into Division 2 with 9 other teams and went undefated in their three round robin games and qualified for the bronze medal game as their point differential was only third best.
The Hurricanes opened the tournament Friday night against the Stoney Creek team and jumped on them early with terrific defense, amazing transition offense and incredible team play to win 60 - 22. Riley Truax led the way with 30 points.
Saturday saw the Hurricanes play the local Ottawa South Bedrock. Huntsville was still hot from the night before and cruised to a 54 - 37 with balanced scoring throughout the team. The U19 girls knew they would have to win by 20 points in their final round robin game and ran into a very physical Etobicoke Rams. With several players either hurt or ill, the Hurricanes were able to finally pull away in the fourth quarter to win 45 - 33.
The bronze medal game on Sunday afternoon saw the U19 Hurricanes against the local Capital Xelles. Huntsville could not have come out colder shooting the ball scoring only 8 points in the first half. Fortunately the team defence was not affected by the lack of shooting as they trailed only 13 - 8. The second half the Hurricanes turned up the aggression, creating more turnovers and making some outside shots to prevail 30 - 24. All nine girls contributed on the weekend with great defense and amazing team play sharing the ball.