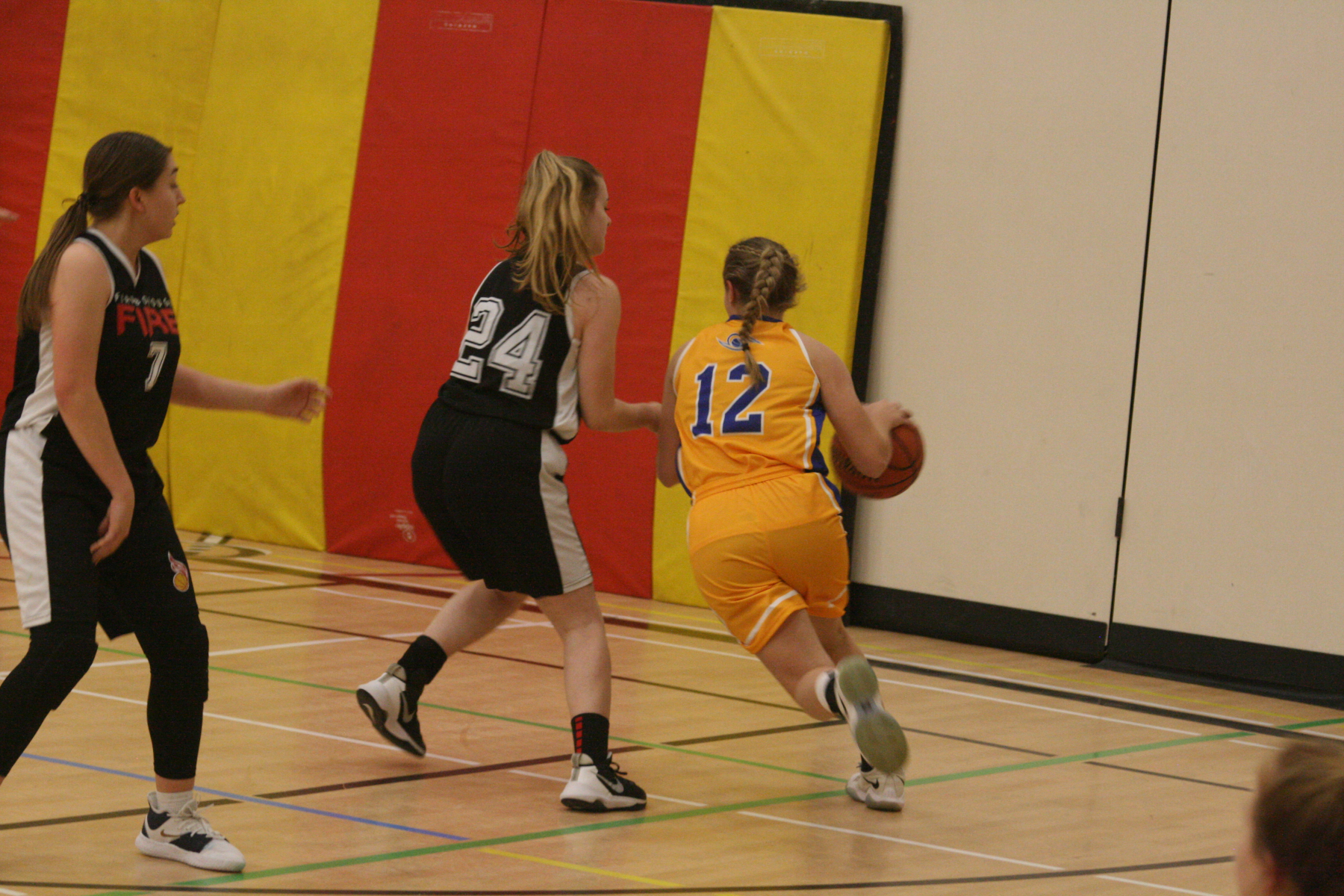 The U19 Women played in a four team round robin on Saturday February 29.
In their first game, the played against the Timmins Selects. Starting with a layup off the opening tip by Gabby Arsenault, the Hurricanes jumped out to a 9 - 2 lead. The game went back and forth with Timmins taking a 10 point lead early in the third quarter, where it remained until the last 4 minutes of the game when the Selects pulled away to win 61 - 40. The Hurricanes had 8 of 9 players score in the loss with Jenna Yeo (8 points), Arsenault (6) and Monique Boyko (6) the leading scorers.
The second game of the day was the Hurricanes against the Kirkland Lake Swamp Donkeys. The Hurricanes jumped up early and won the game convincingly, although the Swamp Donkeys scored late to make the score much closer (47 - 39) than it appeared. Riley Truax (19 points), Piper Long (6) and Justine McNaughton (5) lead the team in scoring.
In the final match the Hurricanes played the hometown North Bay Spartans who had already beaten Timmins by 20 points that morning. it was a spirited and close match with the Spartans up 26 - 25 at halftime. In the second half the Hurricanes locked down defensively and won going away 61 - 45. Truax (23), Arsenault (16) and Long (13) lead the team in scoring with team shooting an impressive 42% from the field for the game.
The U19 Women next play in the Toronto Lords tournament March 6 to 8 at George Brown College.