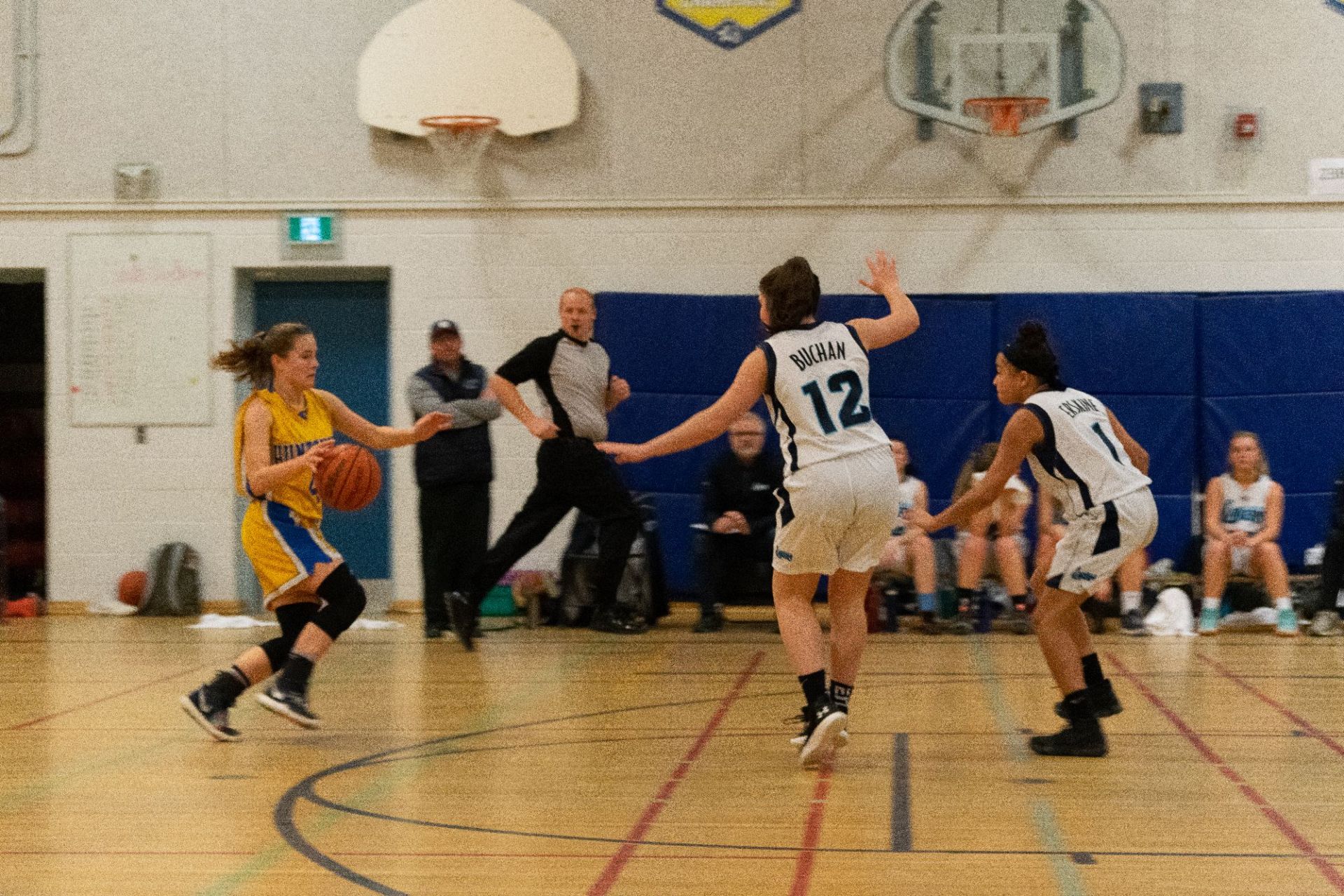 The U19 Women hosted a round robin on December 7 at Riverisde Public School. Their first game was against the South Muskoka Breakers. The Hurricanes got off to a great start with stifling defence and attacked in transition and jumped out to a 32 - 11 half time lead. Both teams traded baskets in the second half with Huntsville winning 56 - 36. Riley Truax (13 points), Zoe Long (12) and Gabby Arsenault (11) lead the U19 Women in scoring. Haayley Smits (5), Piper Long (5) and Justine McNaughton (5) all made their U19 debut with all eleven players contributing to the win with consistent team defense.
In their second and final game the Hurricanes took on the Orillia Lakers. Huntsvile again raced out to a lead 31 - 20 at half time. The Lakers locked down defensively int the third quarter and the Hurricanes struggled to score. The teams battled back and forth with both taking leads in the fourth quarter. A huge corner 3 point shot made late by Monique Boyko was key as the Hurricanes prevailed 56 - 53. Although they gave up 53 points it was key defensive possessions in the fourth quarter that decided the game. Truax (14), Arsenault (11), Long (11) and Boyko (10) lead the team in scoring. All eleven players scored over the two games on Saturday.
The U19 Women next play in the London Gold Medal Tournament in January 2020.